Arms Trade Bulletin: January – February 2023
Today marks the first year of Russia's unlawful invasion of Ukraine, and with a Russian spring offensive in sight, Kyiv is requesting ever more offensive weapons from NATO countries. From the very outset of the war, Ukrainian president Volodymyr Zelensky has been maintaining a proverbial shopping list that included NATO-standard weapons. Despite initial hesitance among some NATO members, the Ukrainian president by now has managed to tick off much of this list. With pledges of large tank deliveries still fresh in people's minds, president Zelensky currently lobbies for fighter jets or wings for freedom as he refers to them. 
This briefing highlights how NATO countries have shifted the nature of their supplies from Soviet-era weapons to increasingly offensive NATO-standard armaments. It also raises questions about the seemingly growing commitment to a logic of Russian defeat, rather than a diplomatic agreement, which the continuous crossing of red lines seems to imply.
The beginning of the war: Soviet and defensive weapons 
In the first phase of the war, NATO countries were reluctant to supply sophisticated weapons to Ukraine, as they feared the danger of diversion and wished to avoid an escalation of the conflict. Besides strategic considerations, there were also technical obstacles related to the interoperability between the weapon systems of the Ukrainian Armed Forces (UAF) and NATO countries. As a result, supplies at first were limited to Soviet-era weapons, such as the Mi-17 multi-purpose transport helicopters delivered by the US, or Mi-24 attack helicopters by the Czech Republic. 
Once these limited stocks were exhausted, the US initiated a deal with former Soviet and third countries to send their Soviet weapons and spare parts to Ukraine in exchange for NATO-standardized weapons. For instance, under its "Kruk" programme, a modernization project for its attack helicopters, Poland has ordered ninety-six AH-64E Apache helicopters from the US to replace its old Mi-24s. Morocco, for its part, has supplied spare parts for Soviet-made T-72 tanks, making it the first African country to send military aid to Ukraine.
In addition to these Soviet weapons, the US also supplied advanced but still defensive weapons, with an estimated 7,000 anti-tank Javelins as a prime example. The Javelins helped halt the Russian advance, as have many other anti-tank weapons, such as the NLAW systems, the German Panzerfaust 3, and the Swedish Carl Gustav. 
In order to counter the many missile attacks on civilian and military infrastructure, also anti-aircraft systems were needed. Even though NATO countries did not want to establish a 'no-fly zone' over Ukraine, they supplied the German Gepard, a ground-to-air defence armoured vehicle, and American Stingers, which are surface-to-air missiles. Although the latter proved effective, Ukraine's air defence still remained inadequate, as Kyiv kept relying primarily on surface-to-air missiles of the Soviet S-300, which were developed in the 1960s.   
More offensive military hardware: missiles, tanks and fighter jets 
Ukrainian air defence capabilities increased significantly with the delivery of American Advanced Surface to Air Missile systems (NASAM), British AMRAAM missiles and the German IRIS-T air defence systems. Public attention though was drawn primarily to the Patriot air defence battery sent by the US, as this is one of the most reliable and effective air defence systems on the market. Using these high-tech weapons however requires training. The Pentagon thus announced that it provides training to Ukrainian soldiers at Fort Sill in Oklahoma, for an estimated duration of several months to a year.
The evolution towards a more offensive stance was accelerated by the M142 High Mobility Artillery Rocket Systems (HIMARS). The HIMARS has a range of approximately eighty kilometres, which is twice the range of the howitzers Ukraine was previously using. Manufacturer Lockheed Martin even claims that, with modified munition, the HIMARS has a proven range of 300 kilometres. However, the US remains cautious about supplying munitions that exceed the eighty km mark as this could escalate the conflict. 
The recent decision of some NATO countries to supply tanks increases the UAF's offensive potential even more. Although Germany was hesitant to deliver its Leopard II tanks, mounting political pressure from NATO countries led to a change in policy. Also the US and the UK have pledged to send battle tanks, namely the M1 Abraham (US) and Challenger 2 (UK) models. In addition, the UK will train Ukrainian tank crews and in Poland instructors can halve the training to operate and maintain the Leopard tanks. Finally, also transport vehicles, such as the M2 Bradley Fighting Vehicle, contribute to the UAF's defensive and offensive capabilities. 
Currently on the agenda is the discussion between Kyiv and NATO countries on the supply of fighter jets. While NATO countries like the US and Germany have refused so far, France and the Netherlands, among others, have publicly announced not to rule anything out. The UK, for its part, on 8 February announced it will extend training to Ukrainian fighter pilots to ensure they will be able to fly NATO-standard aircraft in the future. In response to  the increasing involvement of NATO countries in the conflict, Russia has warned that this will lead to 'unpredictable escalation'. 
Western arms supplies in light of possible outcomes of the war
The above shows that red lines of Western countries have shifted several times, with arms supplies evolving from Soviet to defensive and later offensive NATO-standard weapons. So far, NATO countries have exercised restraint with regards to the supply of arms that could hit targets deep into Russian territory. While arms deliveries have undeniably enabled Ukraine to defend its territory more effectively, far less attention is paid to their long-term consequences on the outcome of the war. The basic question here for stakeholders to the conflict is whether one pursues the objective of the total liberation of all Ukrainian territory or of a diplomatic solution.
In the first scenario, the goal is to recapture all Ukrainian territory within its post-Soviet borders, including Crimea. While much sympathy exists for this objective, there are serious risks involved. For instance, NATO countries would need to keep supporting Ukraine, which Russia would view as an enduring provocation. This could lead to an arms race with ever deadlier weapons, more civilian casualties and, at worst, nuclear escalation. In addition, a total Ukrainian victory, could weaken the Russian state, potentially resulting in internal strife, which would further upset the region and the global power balance. The repeated crossing of red lines concerning arms supplies by NATO countries, increasingly seems to imply support for this scenario, and may undermine the prospect of a negotiated solution.
The second scenario requires Russia and Ukraine to sit at the negotiating table at some point in the future, with Russia doubtlessly expecting Ukraine to meet territorial claims. While a negotiated solution could lead to a cease-fire, there are a number of important caveats to this scenario as well. First, neither president Zelensky nor much of Ukrainian public opinion favours this outcome. It would also have grave consequences for Ukrainian citizens at the losing end of the bargain, i.e., those forced to live in annexed territory under Russian rule.
NATO countries must keep a crystal-clear view of which one of both scenarios they intend to pursue through supplies of offensive weapon systems. Do they opt for military victory by Ukraine? Or do they want to leave room for a peace agreement? In the latter case, arms supplies are justified to the extent that they strengthen Ukraine's future negotiating position.
Further reading on the topic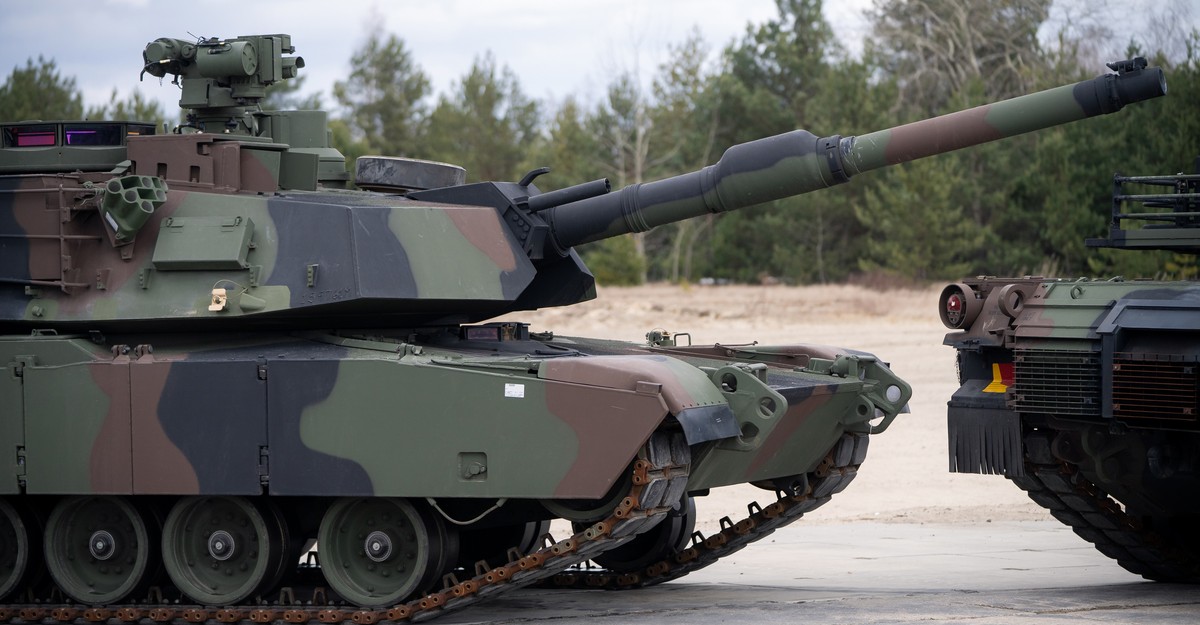 Tanks for Ukraine Have Shifted the Balance of Power in Europe | 27th of January 2023 | The Atlantic
Smaller countries forced NATO's greatest powers to give Ukraine the vehicles it needs. When the German and U.S. governments finally agreed this week to supply some of their most formidable battle tanks to Ukraine, the balance of power within Europe perceptibly shifted.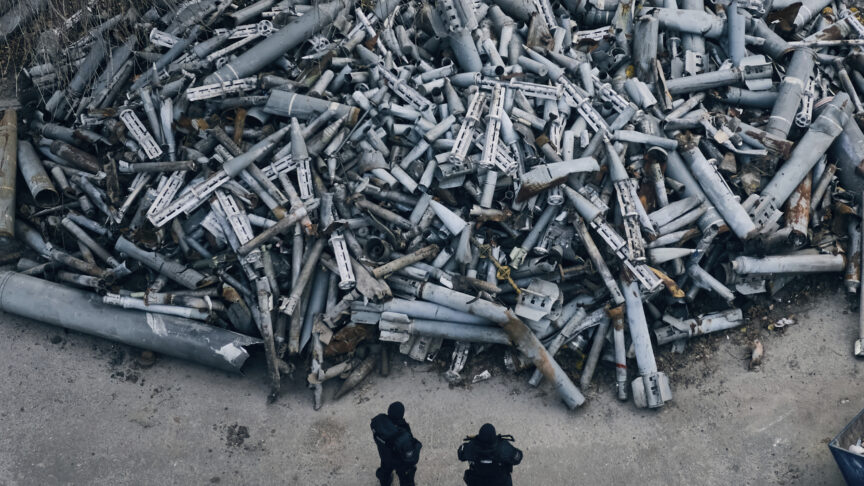 The second year of Russia's war: Scenarios for the Ukraine conflict in 2023 | 7 February 2023 | European Council on Foreign Relations
As Russia's full-scale invasion of Ukraine approaches the one-year mark, European publics and politicians alike are asking how long the war will last and what scenarios could play out throughout the rest of 2023. Naturally, making such predictions is always more of an art than a science. But, as things stands, here is how things look for the course of the conflict.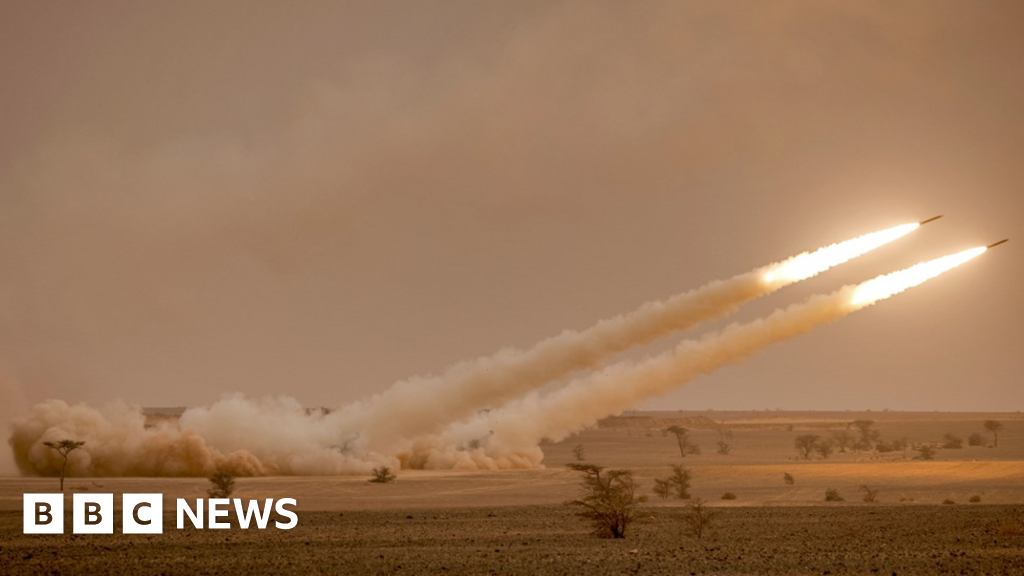 Ukraine: What are HIMARS missiles and are they chancing the war? | 30 August 2022 | BBC
The Ukrainian president Volodymyr Zelensky says that Himars missiles are changing the course of the war against Russia. The US-made system has been used to hit dozens of Russian targets such as command posts and ammunition depots. It has also been used to target bridges, including those on the approach to Russian-occupied Kherson, which Ukraine is trying to reclaim.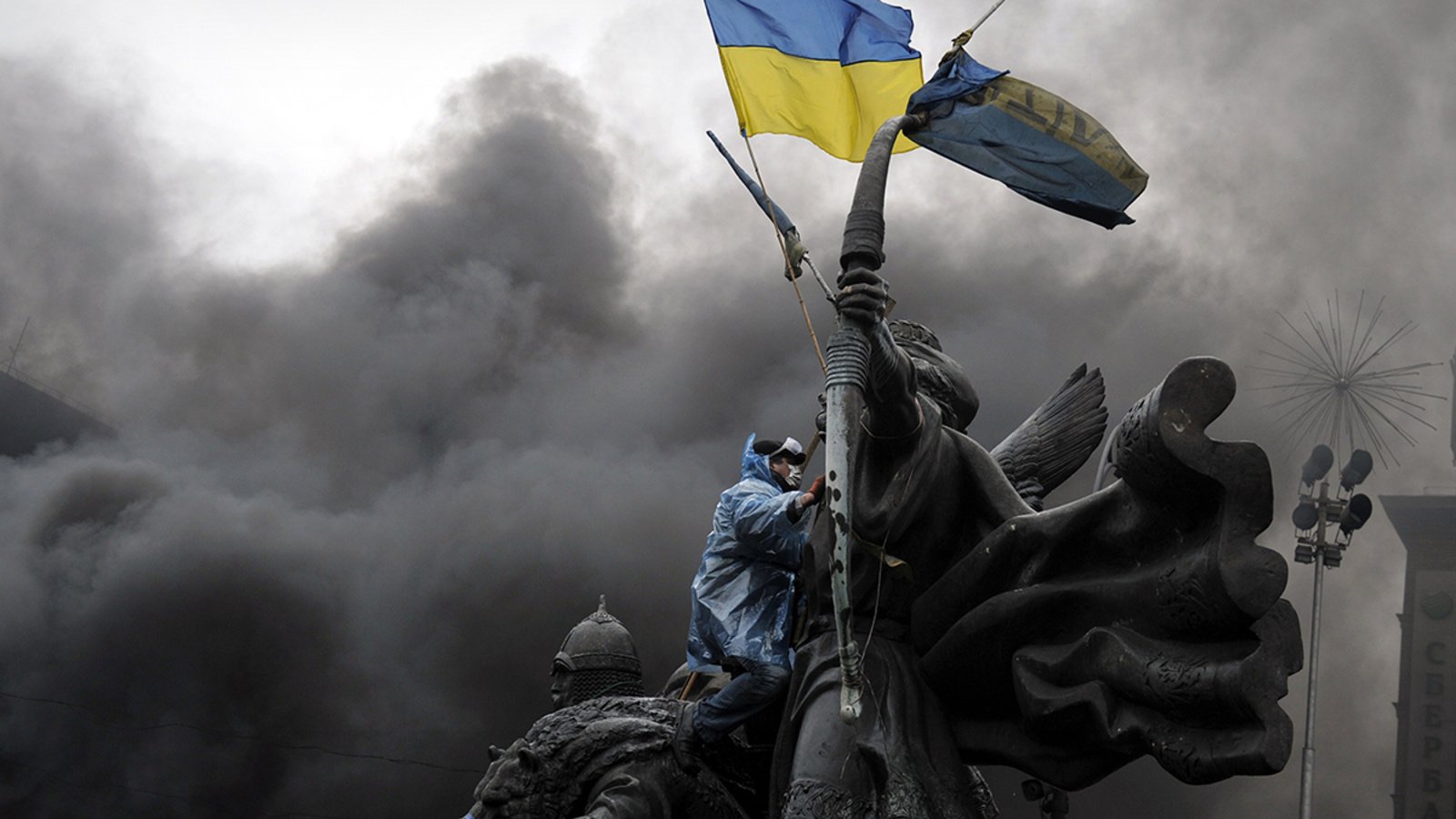 Ukraine Conflict at the Crossroads of Europe and Russia | 14 February 2023 | Council on Foreign Relation
Ukraine has long played an important, yet sometimes overlooked, role in the global security order. Today, the country is on the front lines of a renewed great-power rivalry that many analysts say will dominate international relations in the decades ahead.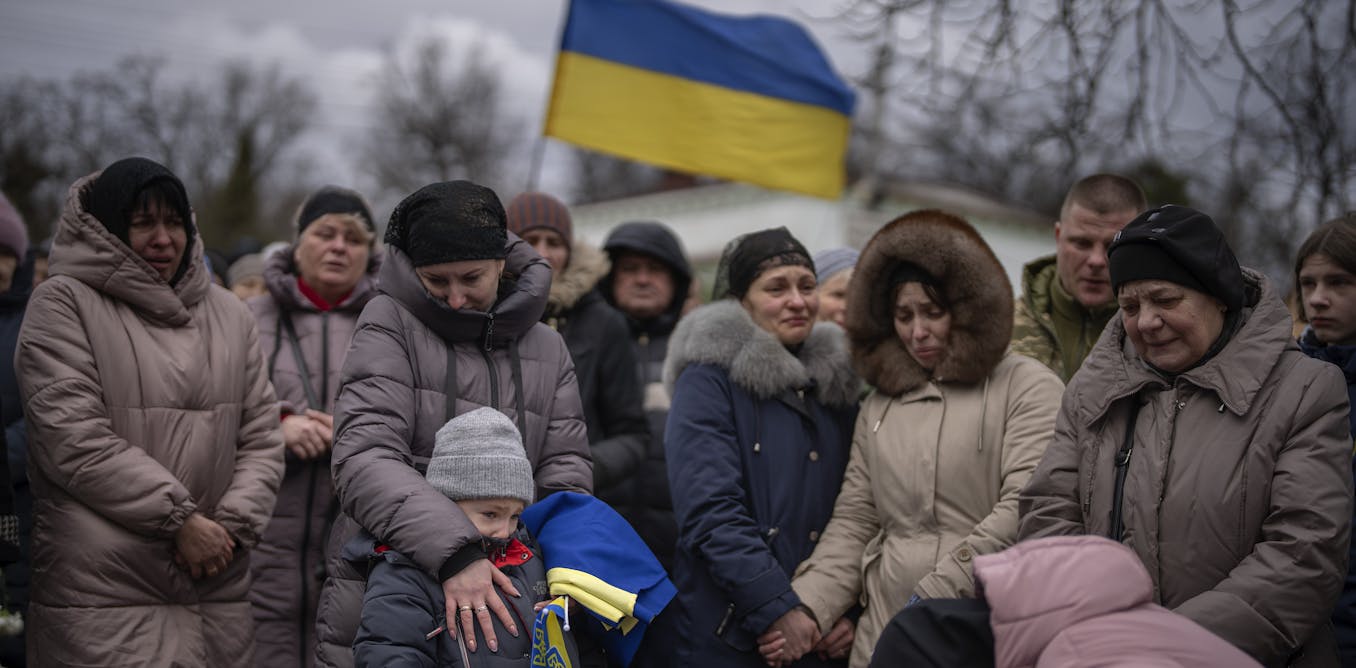 Peace in Ukraine does not ultimately depend on Putin or Zelensky – it is the Ukrainian people who must decide. | 22 February 2023 | The Conversation
Ukraine's constitutional democracy requires any peace deal to be ratified by its people. If they are ignored, a stable peace deal is far less likely.
In the news
General
Case studies: the United Kingdom, from key ATT architect to key violator? – Assessing the effectiveness of the Arms Trade Treaty, Part 12 | 15 February 2023 | Action on Armed Violence.
The UK played a key role in the creation and adoption of the ATT. From the beginning they played a key part in negotiations and galvanising support. As the sixth largest exporter of arms in the last decade and the UK's key role in the ATT's conception, the UK had the opportunity to act as a model arms exporter.
Case studies: China before and after ATT accession- assessing the effectiveness of the Arms Trade Treaty, Part 11| 15 February 2023 | Action on Armed Violence
China has been a major arms exporter over the last decade and beyond. Between 2017 and 2021, China was responsible for 4.6% of global arms exports, though this is a decrease from the previous five years.
Assessing the effectiveness of the Arms Trade Treaty on reducing civilian harm from conventional explosive weapons in populated areas | 15 February 2023 | Action on Armed Violence
In the last decade, Action on Armed Violence (AOAV) recorded 181,619 casualties caused by manufactured explosive weapons worldwide, with 122,154 of those being civilians killed or injured. The impact of these weapons extends far beyond these numbers, causing immeasurable human suffering.
IHL/IHRL
Ukraine's health care infrastructure withstands a year of destruction | 22 February | AXIOS
One in 10 of Ukraine's hospitals has been damaged in attacks from Russia in the last year, according to a new report released Tuesday.
"Sydney District" in Karabakh: Do illegal settlers have property rights under the European Convention on Human Rights? | 22 February 2023 | OpinioJuris
Azerbaijan's liberation of its territories from Armenia's three-decade-long occupation in late 2020 created a new legal situation on the ground.
Atrocity Alert No. 333: Ukraine, Ethiopia and Israel and the Occupied Palestinian Territory | 1 February 2023 | Global Centre for the Responsibility to Protect.
Atrocity Alert is a weekly publication by the Global Centre for the Responsibility to Protect highlighting situations where populations are at risk of, or are enduring, mass atrocity crimes.
Weapons export permits granted by Defence to send lethal technology to accused human rights violators | 6 January 2023 | ABC
The ABC can reveal approval is routinely given for Australian-made lethal technology to be sent to Saudi Arabia, the United Arab Emirates and Indonesia, but the federal government insists careful consideration has been given to each decision.
Illicit arms trafficking
IDF foils arms smuggling from Lebanese border into Israel | 19 February 2023 | The Jerusalem Post
The IDF foiled an attempted smuggling of some 150,000 shekels' worth of weaponry and ammunition form Lebanon into Israel early on Sunday morning, the IDF Spokesperson's Unit said.
Liberia lauded for leadership in Fighting illicit arms trade in West Africa | 10 February 2023 | Front Page Africa
Monrovia – Liberia stands out for being the first country in the ECOWAS region to fully domesticate the Arms Trade Treaty by successfully amending the country's Firearms and Ammunition Control Act 2015 to ensure it is fully aligned with the global Arms Trade Treaty.
Somalia: An Ocean of weapons- Arms smuggling to Somalia | 7 February 2023 | All Africa
Rather than relying on foreign navies, Horn of Africa countries must lead in stemming illicit arms inflows. On 6 January, United States (US) command forces intercepted a dhow in international waters between Iran to Yemen carrying over 2 000 AK-47 assault rifles.
U.S. Navy Intercepts More Than 2,000 Assault Rifles Shipped from Iran | 10 January 2023 | U.S. Naval Forces Central Command Public Affairs
U.S. naval forces intercepted a fishing vessel in the Gulf of Oman, Jan. 6, and discovered it smuggling 2,116 AK-47 assault rifles while transiting international waters along a maritime route from Iran to Yemen.
Africa
Ethiopia's Tigray war and the 'big lie' behind the century-defining 600,000 civilian deaths | 22 February 2023 | Daily Maverick
Even as the guns have fallen silent in Tigray, the war over truth surrounding the worst mass killing of the 21st century continues — and another bomb is about to explode.
Mercenary shocks: what the war in Ukraine will eventually mean for Africa |17 February 2023 | War on the Rocks
At some point the war in Ukraine will end, and when it does, the resulting influx of mercenaries will send shockwaves through Africa.
Sudan's Military Industry Corporation pushes sales to Africa | 8 February 2023 | Defence Web
Sudan's Military Industry Corporation (MIC) wants to expand its exports to other African countries and is stepping up its presence at African defence shows.
Turkey delivers Nurol Makina Edjer 6×6 AFV to Burkina Faso | 18 January 2023 | Military Africa
Turkey has delivered the first batch of four Nurol Makina Edjer 6×6 armoured fighting vehicle to the Burkina Faso Army.
US to build military industrial base in Morocco | 17 January 2023 | Middle East Monitor
US President Joe Biden has instructed Defence Secretary Lloyd Austin to prepare an emergency plan to establish an American military industrial base in the Kingdom of Morocco, the New York Daily News has reported. The plan was proposed during a high-level meeting at the end of December when Biden and Austin discussed America's new global military strategy.
DR Congo army receives military equipment from Turkey | 16 January 2023 | ArmyRecognition
According to Patrick Ilunga in theeastafrican.co.ke, the Democratic Republic of Congo has received military equipment from Turkey, just under three months after the UN arms embargo was lifted, enabling Congo to purchase weapons from the global market.
US donates weapons, equipment to support the Somali National Army | 11 January 2023 | DefenceWeb
The United States has handed over $9 million worth of weapons, vehicles, medical supplies and other equipment to the Somali National Army to support its fight against al Shabaab.
Niger gets another C-130 Hercules from the United States | 11 January 2023 | DefenceWeb
Niger has taken delivery of a third and final C-130 Hercules transport aircraft from the United States as it strengthens the aerial capabilities of the Niger Armed Forces.
China's growing influence in Africa extends to arms sales, report says | 10 January 2023 | South China Morning Post
US provides $9 Million in Military Support to Somalia | 10 January 2023 | Military Africa
The U.S. will be giving $9 million in new military aid to help Somalia's ongoing campaign against al-Shabab militants. It's the first such direct military support since U.S. forces returned to Somalia and President Hassan Sheikh Mohamud announced an "all-out war" against the militants.
Rheinmetall Denel Munition wins big Hungarian explosives factory contract | 9 January 2023 | DefenceWeb
Hot on the heels of a multi-million euro contract for 155 mm ammunition from a NATO customer, Rheinmetall Denel Munition (RDM) has announced a contract with Hungary for an explosives factory.
Tanzania receives patrol boats donated by US | 9 January 2023 | DefenceWeb
The United States has donated two patrol boats worth over $1 million to Tanzania, the latest of several recent donations to African navies.
US donates coastal patrol boat to Mozambique | 6 January 2023 | DefenceWeb
Ongoing security co-operation between the United States (US) and Mozambique has seen a 10m coastal patrol boat added to the Mozambican Navy fleet.
400 armoured vehicles for Nigeria | 3 January 2023 | Military Africa
Troops of the Nigerian Army will be provided with 400 new armoured vehicles in an unprecedented buy in recent time.
Europe
Finland to receive more NLAW anti-tank missiles | 23 February 2023 | Defence Blog
Swedish aerospace and defense firm Saab announced on Wednesday that it has received an order for NLAW (Next Generation Light Anti-Tank Weapon) from the Finnish Defence Forces Logistics Command.
An update on French Arms exports: February 2023 | 21 February 2023 | Second Line of Defense
Paris – Close U.S. scrutiny of arms exports, Franco-German cooperation, and how the French procurement office is short changed are among areas considered in a report on French foreign sales of weapons by the national audit office.
UK to provide training for Ukrainian combat pilots and marines | 9 February 2023 | Army Technology
The UK has announced a new training initiative to ensure that the Ukrainian Armed Forces have the capability to fly Nato-standard combat aircraft in the future.
Belgian buyer of Europe's spare tanks hopes they see action in Ukraine | 31 January 2023 | The Guardian
On the outskirts of Tournai, a sleepy medieval town in the gentle, Brueghelian landscape of the French-speaking part of Belgium, there is an unassuming grey hangar, barely hidden behind a fence. Inside are rows upon rows of German-made Leopard 1 tanks and other heavy fighting vehicles – some of the same types of weapons that top Ukraine's military wishlist.
Arms exports and human rights | 17 January 2023 | Social Europe
The war in Ukraine has drawn attention to the importance of a politics of prevention when it comes to trade in general and the arms trade in particular. This should take into account the records on human rights and democracy of governments' commercial partners.
Western firms facilitating production of Myanmar junta's weapons, says report | 16 January 2023 | The Guardian
Companies in 13 countries across Europe, Asia and North America are assisting Myanmar's junta – either indirectly or directly – by supplying materials to the stated-owned entity that produces the military's weapons, a report by the Special Advisory Council for Myanmar (SAC-M) has found.
All articles and other news items referenced in this briefing come from third party media sources. Being not the author, IPIS is not responsible for the content of the news items or articles contained or referred to in this briefing.

This briefing was produced with the financial assistance of the Belgian Development Cooperation (DGD). The editorial is the sole responsibility of IPIS and can under no circumstances be regarded as reflecting the position of the Directorate-General for Development Cooperation and Humanitarian Aid.